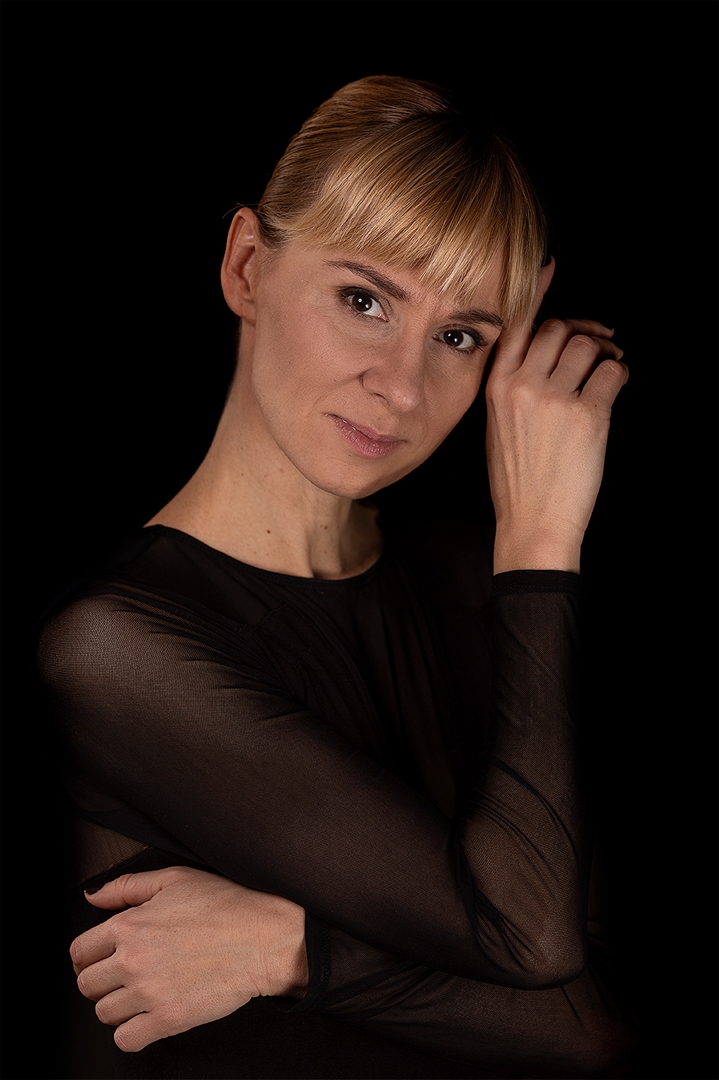 Agnieszka Wolna-Bartosik
A graduate of Olga Sławska-Lipczyńska State Ballet School in Poznań and the University of Economics in Poznań.
Still being a student she participated in numerous ballet performances at Poznań Opera House. She danced the part of Myrtha in "Giselle" (trad. Liliana Kowalska) as well as Prelude A Major in "The Sylphides" (Michaił Fokin / Liliana Kowalska). In 1997 she took the 3rd place in the 10th National Dance Competition in Gdańsk, whereas in 1999 she was the Ministry of Art and Culture's scholarship holder.
She has been working as the first ballet soloist in Poznań Opera House since 2006.
The most important solo parts in artist's repertoire include: Odette / Odile in "Swan Lake" (M. Pepita / L. Kowalska, K. Grave), The Sugarplum Fairy in "The Nutcracker" (S. Woźniak), Kitri and The Queen of Dryads in "Don Quixote", (H. Konwiński trad. / Liliana Kowalska), The Young and The Widow in "Harnasie" (E. Wesołowski), Nymph in "Afternoon of a Faun" (trad. L. Kowalska), Living Jewel in "Pan Twardowski" (H. Kowiński), Mary Magdalene in "The Trial" (Antal Fodor), Hanna "The Count of Monte Cristo" (W. Karaczewski), Titania in "A Midsummer Night's Dream" (G. Veredon), Marina in "Zorba, the Greek" (L. Massine), Juliet in "Romeo and Juliet" (E. Wesołowski), Marquise De Merteuil in "Dangerous Relationships" (K. Pastor), Russian Girl in "Serenada" (G. Balanchine), "Nocturne and Tarantella" (H. Konwiński), "Preludes", "Sweet Peas and Roses" (both M. Różycki), "Creation of the World" (U. Scholz), "Four Last Songs" (R. van Dantzig), "Infolia" (J. Przybyłowicz).
Among other artists she has collaborated with: Conrad Drzewiecki, Liliana Kowalska, Ewa Wycichowska, Emil Wesołowski, Paweł Mikołajczyk, Iwona Pasińska, Henryk Konwiński, Sławomir Woźniak, Uran Azimov, Aleksey Avechkin, Jacek Przybyłowicz, Krzysztof Pastor, Kenneth Grave, Karina Elver, Itzik Galili, Sonja Marchiolli, Paul Boss.